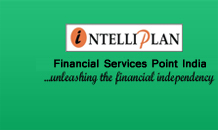 Real Estate
Real Estate
Real estate is a good investment as the world population keeps on increasing and there's a limited amount of land, so the value of the land will always rise. No one knows what the economy or the stock market will do over the next six months. But when your time horizon is 20 years, the outlook is actually a lot clearer. And right now, all the trends are lining up to make real estate a fantastic long-term buy. Government is all set for big infrastructure projects and money keeps flowing in the Indian market through various FDI investments.

WHY INTELLIPLAN and its Real Estate Services
We believe that our focused approach helps us offer the following services:
1. New projects - Buying an apartment in original booking from a developer like a construction linked property
2. Sell/Purchase of existing properties
3. Loan Financing

SCOPE OF WORK
If you are a first time buyer of residential property, chances are that you might be anxious and somewhat confused about how to buy a house and how to get it financed through a loan. The following are sequence of steps that our experts will take you through so that you can buy your dream house:

1. Identifying properties that suit your demand - location, size, budget, developer.
2. Budget analysis - how much can you afford and what is your loan capacity as per your salary/income
3. Site visits, viewing of sample flat if available.
4. Completion of paperwork so that developer can send you allotment letter when initial installments have been paid.

CONFIDENTIALITY
We appreciate that during the course of this engagement Intelliplanfpi will receive certain information which may be confidential. We assure you that there would not be any breach of confidence on our part under any circumstances.