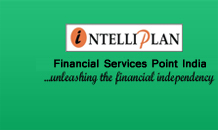 Archive for the 'Real Estate' Category
What is the benefit of Title insurance?
Title insurance protects a person from losses arising due to problems in the title of the property. A property may go through several ownership changes, and the land on which it stands may have gone through even more. "It is designed to protect the insured from losses arising because of defects or an event occurring prior to the time the policy is issued. It covers the insured party for any claims and legal fees that arise out of such problems.

What is India losing with no Title Insurance?
Lack of title insurance in the Indian real estate market is preventing many new NRIs and funds from investing in this market? However, insurance companies, which provide this kind of services abroad, do understand this opportunity in India. They are looking for various tie-ups with legal consultancy firms in India. Arrangement would be to provide services to their clients seeking to invest in Indian property market.

In countries like the US title insurance becomes obligatory. Foreign investors are highly cautious about titles. Many times, they walked away from deals just due to lack of clarity on land titles. In a market like India, the significance of title insurance companies is growing. What the authorities have to do is to create adequate infrastructure facilities like computerized documentation which will help reduce the title-related issues.

It is also beneficial in combating corruption in real estate in india upto certain extent.