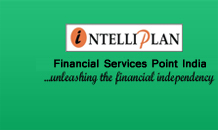 Insurance
Insurance is like a safeguard for the life of a person. It can be of different types, and can serve different purposes. Hence, planning for an insurance plan would let you the freedom to select the best one for yourself and your family. The insurance planning services that we cater are:

1. Life Insurance
2. Health Insurance
3. General Insurance

Let us start with life insurance planning. How we can help you in this? We understand the value of human life. Thus, we encourage people to go for the best insurances plans that are available at a premium rate. Though, the value and type of insurance that we refer, depends a lot on your earning status. Within your comfort zone, we can help you with the best insurance plans that are available at the market.

Health insurance is another very important kind of insurance option that is required for all of us. It is not just about you, but also a security for your family members. We can help you in finding a perfect health insurance plan that will secure you and your family's health at the time of emergency. Apart from the above mentioned insurance plans, general insurance is another aspect of insuring different aspects of life. We are competent enough to help you in this sector too.